Hell girl
Un article en visualisation libre.
12 Feb 2008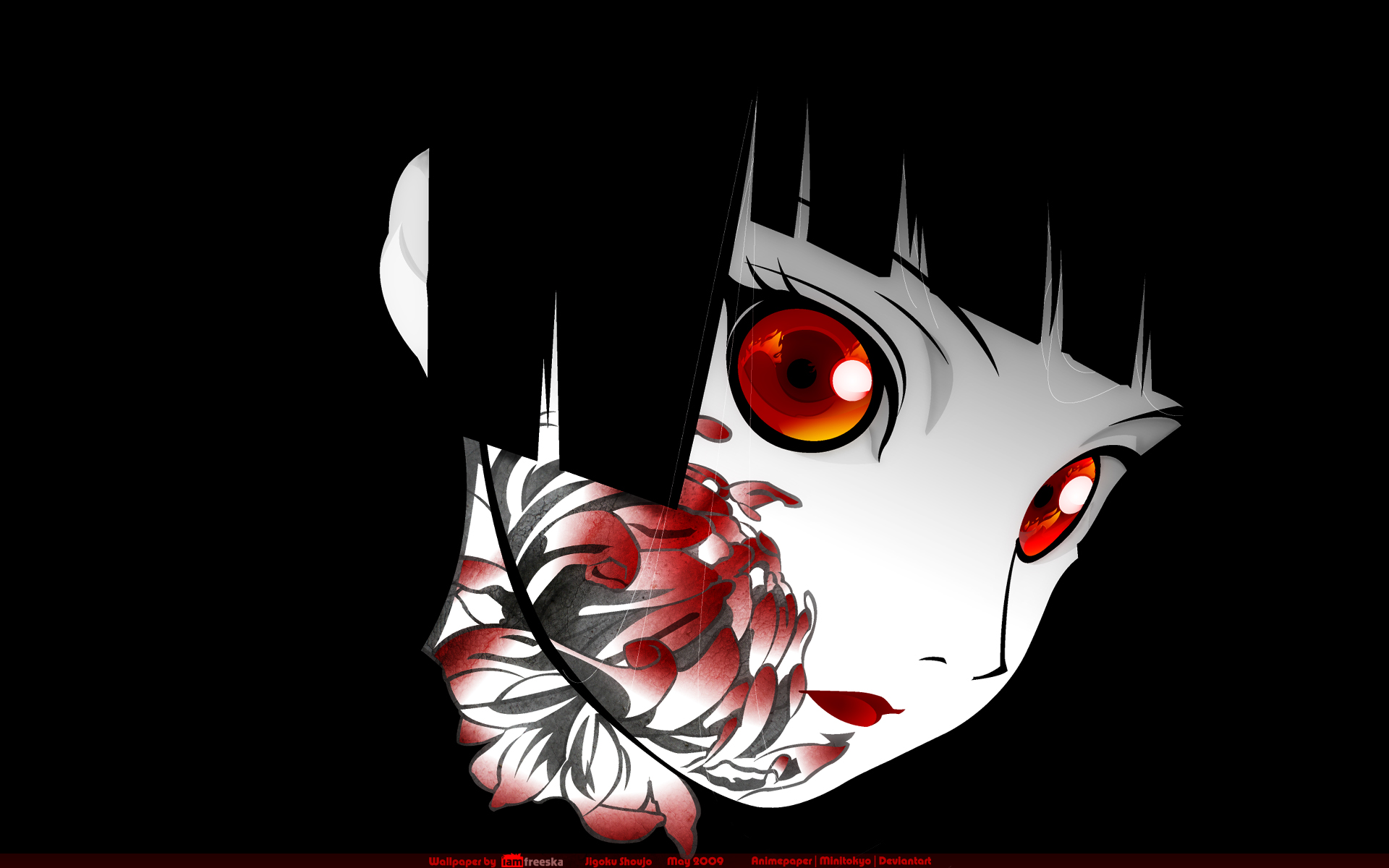 Une légende urbaine raconte qu'il existe un mystérieux site web, le Jigoku Tsushin, auquel on ne peut accéder qu'à partir de minuit... Il est dit que si vous voulez prendre votre revanche sur quelqu'un, il suffit d'y inscrire le nom de celui-ci, le lendemain, la "Jigoku Shoujo" viendra emmener votre ennemi en Enfer, à la condition que vous lui confirmiez votre désir de vengeance. Cependant, une fois la revanche effectuée, votre âme sera damnée, et se perdra en Enfer le jour de votre mort...
to top
elfen lied
Une découverte...
4 Feb 2011
Lucy, une diclonius (mutante aux pouvoirs très dangereux, créée par les humains), est gardée dans un laboratoire de haute sécurité dans lequel des études sont réalisées sur ces êtres surhumains. Suite à un accident, elle parvient à s'échapper en tuant sauvagement toute personne entravant son chemin. Une fois à l'extérieur du bâtiment, un sniper réussit à la toucher en pleine tête et la fait tomber dans la mer.

Le lendemain, Kouta, un jeune garçon qui revient dans sa ville natale, Kamakura, donne un rendez-vous à sa cousine Yuka qu'il n'avait plus vu depuis son enfance. Ils décident alors d'aller à la plage, où ils jouaient quand ils étaient enfants avec la petite sœur de Kouta, Kanae, morte suite à une grave maladie. Là-bas, ils rencontrent une jeune fille mystérieuse qui a apparemment perdu la mémoire. Sans savoir où elle habite, Kouta et Yuka l'emmènent chez eux et lui donnent un prénom, Nyu (le seul mot que celle-ci arrive à prononcer).

Mais suite à l'évasion qui s'est produite au laboratoire, l'Unité d'Assaut Spécial (S.A.T.) a reçu le feu vert pour éliminer la fugitive, Lucy qui se révèle en réalité être la mystérieuse Nyu...


to top
Minami-Ke!
Une jolie série...
4 Feb 2011
Type : Shôjo ; Comédie
Saisons : 3 (13 épisodes)
Studios d'Animations : Daume / Astread


Synopsis :L'histoire de Minami-Ke est portée sur la vie quotidienne de 3 sœurs vivants ensemble et seules, Minami Haruka, Minami Kana et Minami Chiaki. La plus âgée,Minami Haruka est actuellement au Lycée et s'occupe de toutes les tâches ménagères, tel que la lessive ou encore la cuisine, tandis que ses deux jeunes sœurs sont elles encore au collège et en école Primaire. L'histoire raconte donc la vie quotidienne de ces trois sœurs.

Personnages Principaux :

Minami Kana
Étant la cadette de la famille, Minami Kana est en deuxième année de collège. Elle est ici représentée comme la Baka de la famille, qui cause toujours des ennuis à ses sœurs, notamment à Chiaki. Néanmoins, elle tient beaucoup à ses deux sœurs, et sans elle, la vie de famille serait beaucoup moins excitante. Jeune fille très énergétique et lève tard, toujours à imaginer des plans farfelus afin de manger ou tout simplement de se venger de sa plus jeune sœur Chiaki, elle reste tout de même un personnage très charismatique du Manga ! On peut noté aussi qu'elle parle souvent d'une manière impolie ...

Minami Haruka
La sœur aînée de la famille, Minami Haruka est, comme décrite dans la Synopsis, celle qui s'occupe de toutes les tâches ménagères, allant de la Cuisine à la lessive en passant par le ménage. Le fait de pouvoir réaliser les tâches ménagères lui permettent de se sentir utile pour la famille. Elle est de nature très calme et aide ses sœurs du mieux qu'elle le peut. Sa personnalité ainsi que son physique en lui même la rendent très populaire dans son lycée, mais le fait de s'occuper des ses deux jeunes sœurs l'empêche d'intégrer un club, ce qui pose souvent des malentendus dans son établissement...

Minami Chiaki
La plus jeune de la famille, Minami Chiaki est si on peut l'appeler ainsi une surdouée. La chose qu'elle déteste le plus est la bêtise, et Kana étant elle même la bêtise incarnée, elle juge que son taux de débilité est à 100%. Ce qui la renvoie à la traiter de Baka dès qu'elle s'adresse à elle. Contrairement à sa plus grande sœur, Chiaki est douée en cuisine, et aide le plus souvent possible sa grande soeur qu'elle chérit, Haruka. Elle est souvent inexpressive, si ce n'est pour exprimer sa colère.
Elle tient beaucoup à ses sœurs elle aussi, même si le cas de Kana est assez "particulier".
to top
Dofus : Aux trésors de Kerubim
Une découverte...
18:57 01/08/21
Au cœur de la ville d'Astrub, Kerubim Crépin coule des jours paisibles dans sa brocante d'objets magiques, en compagnie de Joris, son fils adoptif. Mais ce jour-là, rien ne semble vouloir se passer comme d'habitude : il y a d'abord cet apprenti héros qui ose mettre en doute ses compétences de brocanteur et son passé d'aventurier... Et ensuite cette jeune femme, Simone, qui se présente pour prendre son service de gouvernante, "comme convenu par courrier". Surprenant, car Kerubim n'a jamais fait passer d'annonce... Et inquiétant, car Luis, l'esprit de la maison dans laquelle ils vivent Joris et lui, pourrait piquer une crise de nerfs à la seule évocation du mot gouvernante....
http://www.dofus-la-serie.com/fr/episodes/kerubim
https://animedigitalnetwork.fr/video/dofus-serie-aux-tresors-de-kerubim
to top
chasseurs de dragons
Une autre découverte...
19:20 01/08/21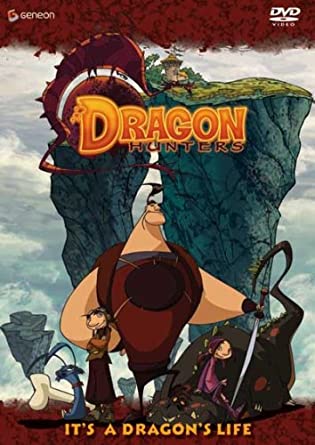 L'histoire raconte les aventures des chasseurs de dragons Lian-Chu, Gwizdo et Hector, un petit dragon, dans un monde d'îles flottante dans les airs. Lian-Chu se caractérise par une forte corpulence et un comportement plutôt modeste alors que Gwizdo est plutôt orgueilleux. La plupart du temps, c'est Lian-Chu qui se charge de combattre les dragons, Gwizdo se charge de créer les contrats tel un actuaire.
wiki/Chasseurs_de_dragons
Réalisation : Jean-Charles Finck, Norman J. LeBlanc (saison 1)
Scénario : Laurent Turner et Frédéric Engle-Lenoir (supervision)
Production : Philippe Delarue
Sociétés de production : Futurikon et France 3
Pays d'origine : France
Nombre d'épisodes : 52 (2 saisons)
Durée : 24 minutes
La musique du générique (The Dragon Hunters Song) a été composée par le groupe de rock
The Cure
à partir de leur chanson
Taking Off
.
to top
Le Monde incroyable de Gumball
Térrible...
19:03 02/08/21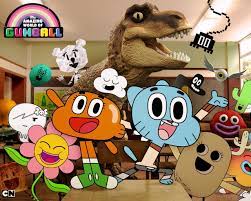 La série raconte la vie de Gumball Watterson, un chat bleu, âgé de 12 ans, et de Darwin âgé de 9 ou 8 ans, son poisson rouge acheté par ses parents qui deviendra son meilleur ami. Ils sont élèves dans la ville fictive d'Elmore. Ils se retrouvent souvent dans différentes situations surréalistes.
Cette série se distingue par son mélange d'animation 2D et 3D pour les personnages et par l'utilisation de décors réalistes.
En France, la série est diffusée sur Cartoon Network depuis septembre 2011.
Le Monde Incroyable de Gumball (The Amazing World of Gumball) est une série télévisée d'animation américano-britannique créée par Ben Bocquelet.
Chaîne d'origine : Cartoon Network UK
Production : Joanna Beresford (saison 1); Sarah ...
Nb. d'épisodes : 240
Nb. de saisons : 6
wiki/Le_Monde_incroyable_de_Gumball
to top
+++
space goofs - cover : Iggy Pop
to top